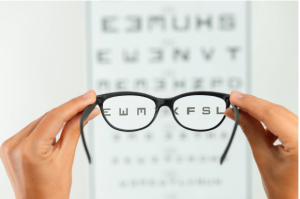 There are many options for reading glasses, and choosing the right pair is not always easy. Here, this article will explain what you need to know before making a decision.
If you've been struggling to find the best reading glasses for your needs, you need to read this.
It's surprising how many people don't know how to buy reading glasses. You see, the frames you get depend on your face, shape and the size of your head. There are few things you should consider before you choose a pair of reading glasses!
What to Look For When Choosing Reading Glasses
Below are few things you should look out for when choosing reading glasses
Type of frame
The first step is choosing what type of frame to get. Square frames or metal wire frames tend to look more modern, while rounded glasses are more flattering if you have rounder features. We can help you decide which lenses are the best for you.
You should also consider how you want to rock the shades. There are endless possibilities for customizing a pair of glasses such as color lenses, metal frames, and plastic frames. With all these things to choose from, there's no way you can go wrong.
Consider the possibilities of personalized glasses. You can choose the frame of your choice and add color to your lenses – all at a reasonable price.
When choosing the right pair of glasses, we want you to consider different things. Think about what you like and determine which is better for your lifestyle.
You can give yourself a trendy, classic, or sophisticated look with a stylish pair of glasses.
Whatever you want in a new pair of glasses, we will find it.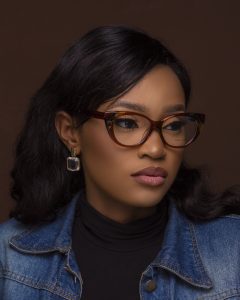 We'll be your eye stylist for an affordable price. Our products are designed with you in mind, so you can choose from a variety of frame styles that cater to your needs.
Check some of our fashionable pairs.
Size, Color and Shape
Do your research before you pick a pair. Know what size, color and shape fit you best.
Reading glasses are an important accessory for anyone who reads. It is best to choose a pair of glasses that look great and enhance your overall look? 
Reading glasses are a great way to help you see the world in fine detail. However, we all know that there is more to the perfect pair of reading glasses than just size and clarity. 
Style
The most important decision when choosing reading glasses is, of course, the style. If you have thick or small features, consider a retro style with a bold black frame or gold finish. If you have thinner facial features, opt for smaller rounder frames instead. There are also many extra features to help you choose your perfect frames—even if you're on a budget!
Furthermore, the use of reading glasses will become a necessity in the workplace, for those who do not want to sacrifice their appearance or their eyesight. It is important that if you choose to wear reading glasses, you should shop around and find glasses that are both fashionable, and stylish and are also made by companies that have a good reputation for quality workmanship. The next time you decide to change your reading glasses, kindly consider these tips and make a good choice that befits your face and personality.
In summary, reading glasses should be considered an investment that will pay off over time. Your eyesight is one of your most important senses, and if you take care of it now, you can avoid many problems down the road. for quality workmanship.