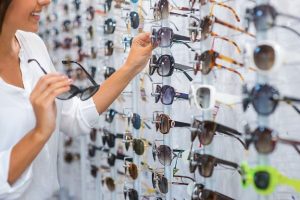 In the harmattan season, the sun is especially harsh and the wind is full of dust. But there's no need to suffer. With a little bit of creativity, you can make use of sunglasses to protect your eyes and keep your style game strong. Not only do they protect your eyes from the intense sun, but they can also enhance your appearance. 
The Dangers of Harmattan
Harmattan is a dry, dusty and often very windy weather pattern that affects the West African sub-region every year between November and March. It is dry, dusty and often very windy. This weather fact brings with it many dangers to human health, animals and crops. 
The harmattan period is associated with an increased incidence of respiratory tract infections, including pneumonia, and other diseases such as meningitis. 
It can also cause or aggravate allergies and asthma. 
The dust particles in the air can also irritate the eyes and skin. 
In addition, the dryness of the air during harmattan can lead to dehydration, which can be dangerous for young children and the elderly. 
Exposure to harmattan can also cause deafness and is particularly damaging to premature babies.
How Sunglasses Can Help Protect You from the Harmattan
Harmattan is a period characterized by dry and dusty conditions, and sunglasses can help protect your eyes from the harmful effects of the dust. Sunglasses can also help to reduce the risk of dehydration by keeping your eyes hydrated.
How to Purchase the Best Sunglasses for the Harmattan Season
The best sunglasses for the harmattan season are those that offer full UV protection and have a polarizing filter. Polarized sunglasses can help reduce the glare from the sun, making it easier to see in bright conditions. 
However, purchasing the right pair of sunglasses is not easy, and many people end up buying the wrong pair or getting cheated by these retailers. Here are some tips to help you purchase the perfect pair of sunglasses in this harmattan:
Make sure the frame size is suitable for your face shape before purchasing the sunglasses. If the sides of the frame are narrow, the width of the face will be more noticeable, but if the sides are wide, they will look smaller. If you have a round face, choose a rectangular frame, and if you have a square face, choose a round frame.

Get your ears measured before buying the sunglasses. This will ensure that the sunglasses will fit properly and will not cause discomfort when you wear them.

Don't just buy the first pair of sunglasses you find. Check out the different brands available and choose a pair that looks great on you and also fits your budget. Price is not the most important factor when it comes to choosing a good quality pair of sunglasses. The frame should be durable and well-made; the lenses should be UV resistant and provide UV protection as well as the glasses should feel comfortable on your face.

Look for a warranty on your new sunglasses. This will allow you to return them if they are defective or get damaged within one year of purchase.

Go with a friend or a family member. They can help you find the right pair for you and make sure that you are not buying an average brand that is not authentic enough. Once you find a pair of sunglasses you love, don't wait to put them to good use. You should wear them in style.

Protect your sunglasses

from damage by storing them in a case when you are not wearing them. This is especially important if you frequently carry your sunglasses in your purse or bag. These cases will not only protect your sunglasses from getting scratched or damaged but will also prevent them from getting lost or misplaced.
How to Take Care of Your Sunglasses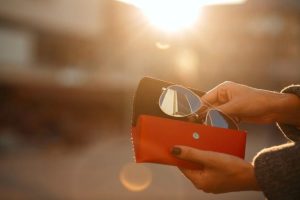 It is important to clean your sunglasses regularly during the harmattan season, as the dust can build up on the lenses and cause them to become scratched. You should also store your sunglasses in a safe place when not in use, as the dust can damage the lenses if they are left unprotected. 
If you wear contact lenses, it is important to clean them regularly. You should also make sure that you store your lenses in a clean, dry place when not in use, as the dust can damage them if they are left unprotected. 
The dry, dusty conditions of the harmattan season can also be tough on your eyes. It is important to keep them lubricated with artificial tears and to avoid wearing contact lenses if possible.
In a Nutshell
Overall, harmattan season can present several health challenges. These include dry skin, sore lips, respiratory problems, and eye irritation. It is important to take steps to protect yourself from these health challenges, such as using moisturisers, drinking plenty of fluids, and avoiding being outdoors in the daytime when the dust is at its worst.
The best way to stay safe during harmattan season is to avoid being outdoors in the daytime when the dust is at its worst. If you must go outside, it is important to wear sunglasses and a face mask to protect your eyes and lungs from the dust.