The rise in technological advancement has brought about an increased usage in digital devices, whether it be mobile phones, computers, tablets or the likes. Although this technological advancement has contributed immensely to this present generation, it is also important to note that some side effects have also arisen from an increased number of time spent using digital devices.
Nine out of every ten humans you see are already using one or more digital devices. It is therefore important for every digital device user to know how to prevent Computer eye strain from occurring.
A suitable preventive measure a digital device user can take is to make use of a computer glass. We have taken the pain to list out the best computer glasses of 2019 you can pick from.
First on our list is the;
FOSTER GRANT® BLUE LIGHT E-COMPUTER GLASSES:
If you ever need a non-prescription computer glass that helps fight the harmful effect of computer eye strain, then look no further.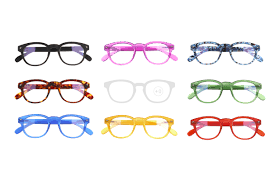 Foster Grant® Blue Light e.Glasses are digital glasses with no magnification. The patented lens coating technology blocks approximately 30% of potentially harmful blue light*, helping to fight the temporary effects of digital eye strain. Digital eyestrain can cause headaches, dry eyes and blurred vision.
The innovative lens coating technology of Foster Grant® Blue Light e.Glasses digital glasses reduces glare and improves contrast. It also provides 100% UVA-UVB protection.
Designed for comfort, e.Glasses feature spring hinges and each pair comes with a soft pouch for when you're on the go.
FEATURES:
100% UVA/UVB Lens protection.
Non prescription for computer use alone.
Helps block Blue Light.
No magnification.
Spring hinge.
Scratch/impact resistant lenses.
Unisex design.
8 Color variations.
 2. FOSTER GRANT® EYEZEN COMPUTER GLASSES
Foster Grant® Eyezen new digital glasses are designed especially for your connected life. Designed for comfort, feature spring hinges with each pair coming with a soft pouch for when you're on the go.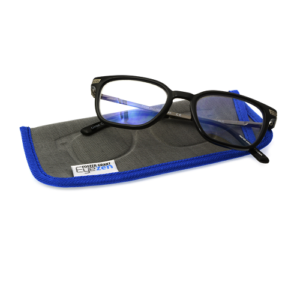 With the amount of time spent in front of digital screens today, is it only necessary to add Eyezen glasses to your routine.
These non-prescription glasses are specially designed to block potentially harmful blue light and help relax your eyes while using your digital devices. Foster Grant® Eyezen™ employs two new technologies that provide a heightened layer of protection against digital eye strain:
1. A patented lens coating that blocks approximately 29% of potentially harmful blue light*
2. SmartFocus™ Technology which provides a slight enhancement to the lower portion of the lens to help the eyes stay relaxed while using digitial devices
*Harmful blue light refers to the 415-455 nanometer range of the visible light spectrum. The percentage represents the average amount of harmful blue light blocked at 5 nanometer increments in this range
Features:
They are Anti-Reflective.
They help block Blue Light.
Includes case.
Polycarbonate lenses.
Scratch/Impact Resistant lenses.
Spring Hinge.
Magnification Present
6 frame variation.